Offer Sgambeda 2018 for the Livigno
If you book for one week, registration in the race is free
This offer has
EXPIRED
CONTACT US!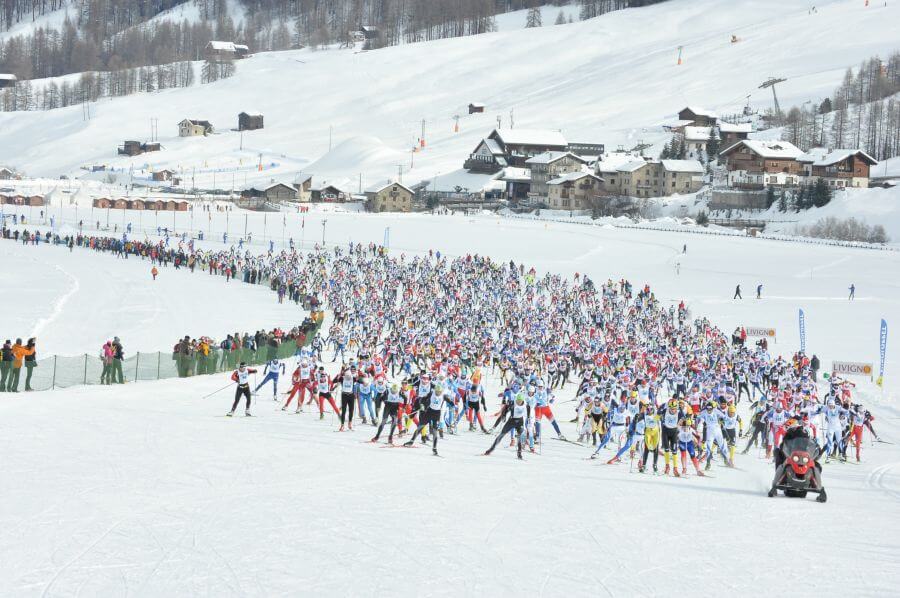 These are the special offers of the Bucaneve Hotel, ideal for spending the long weekend near December 8th (Feast of the Immaculate Conception) immersed in a 'unique atmosphere: these hotel offers near the Sgambeda race are perfect for combining sport wellness and local tradition in a single holiday.
Where to sleep in Livigno during the 2018 Sgambeda race? Our main services and promotional offers for 2018 will solve any doubts you may have:
our hotel is just 150 meters away from the starting grid of the Sgambeda
full breakfast
sweet and salty buffet afternoon snacks
technical and sporting equipment laundry service
Ski deposit with permission to wax your skis
Special agreement with local shops (20% discount) for ski waxing services
New: Kinder Club Bucaneve, where children from 4 to 12 years can participate in activities and snacks offered by the animation of the hotel!
Baby sitter + children entertainment service 6 days per week with snow slides, games and nutella parties
Half board service + afternoon snacks: starting from75 € *
* per person per day, for a minimum stay of 7 nights
If you book at least 3 nights, you have the complimentary admission to the wellness area of the Aquagranda Active You!
On Decembre 2nd dont miss
your appointment with 29th edition of the Sgambeda cross-country skiing race in Livigno. Sport buffs will certainly appreciate the possibility to wax their skis directly in the structure's ski deposit, while visitors who enjoy taking care of their well-being can also spend time in the warmth of our spa.
Information on using Sgambeda 2018
Registration for the race in cross-country skiing until October 14 have the lowest cost
The official'Hashtag is #lasgambeda
This year marks the 29th edition of the competition;
The Sgambeda classic technique will again stage of the Ski Classics calendar
Starting point : the stadium of Livigno Fund
Stop the cheapest fare for your holidays
Contact us directly: